Faith and Fear: Polar Opposites
Faith and fear are complete opposites. Although, fear can lead to faith, faith never leads to fear. We must ask, "faith in what?" In ourselves? In other people? Faith in ourselves, others, and even in "creation", or "the universe" is really "trust", not faith. We can learn to trust people and things only through experience. Even then, we must admit that none of those is eternally "trustworthy". Trust is often very tenuous!
True faith is put in someone completely infallible. The only One we can put unwavering faith in is the Creator of everything, the God of the universe. It is a false notion to call on "the universe" to help us. Only the Creator of the universe can be completely trusted to place our faith in.
Conditional Promises
His promises never fail, but they have conditions. To put our faith in Him, we need to know what He promised and what the conditions of the promises are. Below are just a few of His promises.
Read the Bible, Old and New Testaments, to find all His promises. You will see a trend of His unfailing love and mercy stringing them all together, but only if you know them and receive them with repentant humility. His great love is summed up in this great promise: John 3:16 For God so loved the world, that He gave His only begotten Son, that whoever believes in Him shall not perish, but have eternal life. (The condition is "believe in Him".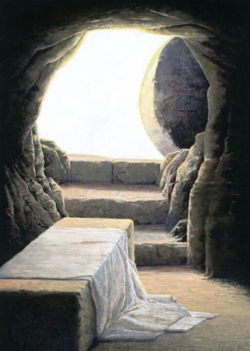 He loved us so much that He sent the One called "The Word", the Creator, to be born as Jesus (John 1:1-3, 14), God in the flesh, to save every single soul from sin by paying the death penalty for us all. After that incredible fulfilled promise, all His other promises are ironclad dependable.
After that sacrifice He was resurrected and ascended back to the Father in complete authority to carry out all His incredible promises to mankind! (Matthew 28:18) Faith and fear collide and His faithfulness drives out fear. It is only in Him that we can place unwavering faith! 
Without faith we cannot receive His promises. As we also find throughout scripture, it is only Him that we should "fear". That fear turns into "reverence" in a humble, repentant relationship of faith in His love. Proverbs 9:10 describes that as "the beginning of wisdom".
Humility and Repentance Brings Faith
Our heavenly Father does not give good things (blessings) to "spoiled brats" and evil people that will not appreciate them or use them properly. His promises are to the humble and repentant. With that in mind, here are just a few monumental promises from among the hundreds:
Lamentations 3:22 The Lord's loving kindnesses indeed never cease, For His compassions never fail. 23 They are new every morning; Great is Your faithfulness.
2 Chronicles 7:13- 14 …if I send pestilence among My people, and My people who are called by My name humble themselves and pray and seek My face and turn from their wicked ways, then I will hear from heaven, will forgive their sin and will heal their land. (Notice the conditions.)
2 Corinthians 1:20 For all the promises of God in Him (Christ) are "Yes," and in Him "Amen," to the glory of God through us. (MEV)
King David expressed his faith and trust in God without fear in Psalm 56:4 In God, whose word I praise, In God I have put my trust; I shall not be afraid. What can mere man do to me?
He gave us many promises, showing that He has our own best interests at heart and that we can put our faith in Him completely. As faith increases, fear fades away. Faith and fear do not reside together.
Do Not Fear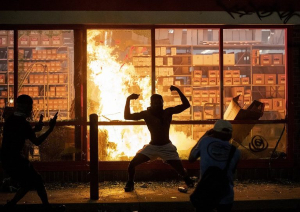 Antifa thug. From sarahwestall.com
In 2020, the George Floyd death protest rallies were highjacked by violent Marxists. These "Antifa" groups swoop in to take advantage of opportunities for localized terrorism.  Terrorism is designed to create fear. Seek God in fatih, instead and these acts will be squelched without any success.
Faith and fear: always choose faith during a fearsome looking situation. Let your faith in God's promises be like an unmovable rock!
Isaiah 41:10 'Do not fear, for I am with you; Do not anxiously look about you, for I am your God. I will strengthen you, surely I will help you, Surely I will uphold you with My righteous right hand.'
Deuteronomy 31:8 The Lord is the one who goes ahead of you; He will be with you. He will not fail you or forsake you. Do not fear or be dismayed.
Even when people are living in sin, we can repent (turn from sin) and put our faith in His mercy. In His mercy have faith, and fear will not control your thoughts.
1 Samuel 12:20 Samuel said to the people, "Do not fear. You have committed all this evil, yet do not turn aside from following the Lord, but serve the Lord with all your heart."
A Pandemic of Fear Gripped the World
Toward the end of 2019 and early 2020 a plague came to the world called COVID-19, a fast-spreading virus that proved to be deadly in some areas. Faith and fear were the two opposing choices. People could even be seen wearing face masks while driving their cars alone, with the windows rolled up. I saw this many times in our quiet little country town of about 3,000 people, in a county of Montana that had zero cases of Covid the entire time!
A spirit of fear superceded common sense. People around the world were infected with the spiritual "virus" of fear that the Corona illness would cause catastrophic death tolls everywhere. That quickly proved not to be the case. The numbers were inflated and exaggerated, causing great fear for those whose faith was in governments, instead of our Creator, Defender and Healer. Notice what our merciful God told ancient Israel:
Exodus 15:26 And He said, "If you will give earnest heed to the voice of the Lord your God, and do what is right in His sight, and give ear to His commandments, and keep all His statutes, I will put none of the diseases on you which I have put on the Egyptians; for I, the Lord, am your healer."
Clearly, God allows "diseases" to be put on people who do not obey His commandments and statutes that He gives to bless them. He removes the blessings of freedom and truth from those who rebel against Him. Fear is the result. Faith follows repentance. He restores those gifts to those who do what is right in His sight, by listening to His commandments and keeping them.
Choose Between Faith and Fear
Moses is helped to hold his arms up as a sign of faith in God during battle against the Amalakites.
Faith and fear are the choices we have. Faith requires humble repentance from our sinful ways. Faith comes with belief and belief leads to action. Action is required in response to faith. (James 2:17)
Our faith is in nothing less than God's unlimited love and His power to bless us. That is why there can be no true faith in anything or anyone else. When we believe that, we will act in faith, not fear. 
Trust is built with faith in Him. As we become more like Him in love, we become more trustworthy, but faith is in Him, not in faulty humanity. I trust in my wife and she trusts me, but that trust is built through our triune relationship with and ultimate faith in God.
The Wuhan virus pandemic of 2020 caused an unprecedented amount of fear during a time that the Church in general had lost faith in God. The Church had become, and to a great extent still is, more of an entertainment oriented social gathering place.
The Church needs to be the Body of Christ in which we build unity in an intimate relationship with God. The Holy Spirit of power and of love and of a strong fearless mind is the promised gift of God.
2 Timothy 1:7 For God has not given us a spirit of fear, but of power and of love and of a sound mind. (NKJV)
The POWER of God's unlimited love drives out fear because faith replaces the fear! Faith and fear do not dwell together.
Let this following incredible promise of God sink in! Pray this back to Him in a repentant attitude. Confess to Him that you accept this personally for yourself, your family and your nation! Then never stop building that relationship with Him.
1 John 4:15 Whoever confesses that Jesus is the Son of God, God abides in him, and he in God. 16 We have come to know and have believed the love which God has for us. God is love, and the one who abides in love abides in God, and God abides in him. 17 By this, love is perfected with us, so that we may have confidence in the day of judgment; because as He is, so also are we in this world. 18 There is no fear in love; but perfect love casts out fear, because fear involves punishment, and the one who fears is not perfected in love. 19 We love, because He first loved us.
In His mercy, God made some loving promises to Israel when they were in trouble. Those promises can also be claimed by us today, "…I will come and do for you all the good things I have promised, and I will bring you home again. 11 For I know the plans I have for you," says the Lord. "They are plans for good and not for disaster, to give you a future and a hope. 12 In those days when you pray, I will listen. 13 If you look for me wholeheartedly, you will find me. 14 I will be found by you," says the Lord." (Jeremiah 10:10-14 NLT)
Faith and fear are our choices. Faith is life-giving. Continual fear is the atmosphere of death. Fear should always lead to seeking God and faith in him. Repentance and seeking God lead to the gift of faith through His grace (Ephesians 2:8). God Himself told us we have an important choice to make. Then He told us which to choose!
In Deuteronomy 30:19 He said,  "19 I call heaven and earth to witness against you today, that I have set before you life and death, the blessing and the curse. So choose life in order that you may live, you and your descendants, 20 by loving the Lord your God, by obeying His voice, and by holding fast to Him; for this is your life and the length of your days".
 "For God so loved the world, that He gave His only begotten Son, that whoever believes in Him shall not perish, but have eternal life. (John 3:16) The choice is yours. Life or death. Faith or fear. A life of fear is no life at all. A life of faith is filled with love, joy and amazing peace!
---
Many images on this page provided by Good News Productions International and College Press Publishing.