Patriot Day: America Came Together
Come together for a Patriot Day celebration! Patriots from all over Montana and outside the state will come together on September 11 and 12, 2020. We will be celebrating and securing our Constitutionally protected, God-given rights. Make sure all 56 Montana counties are represented! See agenda below.
The Patriot Day weekend events are going to be great and action packed! You won't want to miss any of this. The Double Tree Hotel in Helena has offered an incredible deal for us, because they are behind what we're doing. Call 406-443-2200 and make reservations for "Patriot Day block of rooms" for only $78/night.
Festivities will culminate in a Red, White and Blue Rally on September 12. Bring a picnic meal. The beautiful Memorial Park in Helena, Montana is a great place to enjoy the healthy outdoors in complete freedom. If you might be sick, don't come. If you are at risk, don't come. If you are afraid, don't come.
Sheriff Richard Mack (retired, Graham County, Arizona), "George Washington", Sheriff Jay Prinz (retired Hamilton, MT)  and Rick Martin with Constitutional Law Group will address the group as keynote speakers. Bring the Colors to Helena, Montana! See agenda below.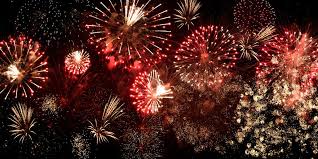 After George Washington's address and the Citizens General Congress on 9/11 at the State Capital (3:00), there will be a family BBQ followed by the premier of the movie, No Time To Run. See banner below.
Bring some potluck dishes to share at the BBQ. After there movie will be a huge fireworks display! The Red, White and Blue Rally will be held the next morning. 
Donations Needed
Please consider helping out with monetary needs. Lighthouse Baptist Church in Lewistown has volunteered to receive and manage the donations, and will be getting them to the right people. Expenses have already been paid out of pocket for keynote speakers travel, etc. 
At this time, there are some needs you can select to donate for:
* Expenses incurred by lawyers, who for the most part are working pro-bono. Most of this effort is being coordinated by The Constitutional Law Group.
*They are currently working to help Montana residents, Samuel and Amy Leal of Missoula. The Group is fighting against tyrants all over the United States. These battles are all part of the war we are in for the defense and restoration of our Constitutionally protected, God-given rights.
* The expenses for the Patriot Day Weekend Events (9/11-9/12) 
Thank you for helping make this an amazing and powerful event!